This is a Sponsored post written by me on behalf of Carton Smart. All opinions are 100% mine.
One of my favorite quick bread recipes uses pumpkin puree and a warm array of holiday spices. The recipe makes two loaves, which means you can keep one and give one, or eat one and freeze the other.
This time around, instead of canned pumpkin, I used Pacific Food's Pumpkin Puree in the special TetraPak carton, which helps cut down on waste. They also sent samples of chicken stock and cranberry sauce in their innovative TetraPak cartons: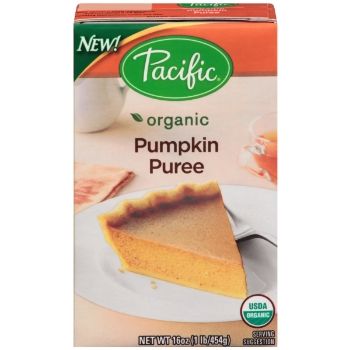 Here is the recipe:
PUMPKIN GINGERBREAD
Preheat oven to 325. In a large bowl mix together 3 cups sugar, 1 cup oil and 3 eggs. Beat until smooth. Add 2/3 cup of water and a can or pack of pumpkin puree. Beat until well blended. In a separate bowl, stir together 3.5 cups of flour, 2 tsp. ground ginger, 1 tsp. ground allspice, 1 tsp. ground cinnamon, 1 tsp. ground cloves, 2 tsp. baking soda, 1.5 tsp. salt and 1/2 tsp. baking powder.
Add dry ingredients to the wet ingredients and blend just until mixed. Divide batter between two loaf pans.
Bake 1 hour to 1 hour and 15 minutes, or until a toothpick inserted in the center comes out clean. Cover with foil during last part of baking time to prevent excessive browning. Cool pans on a wire rack for about 10 minutes. Then slice and enjoy!
To find out more about how to Become Carton Smart, Follow #CartonSmart on Pinterest or Tweet @CartonSmart.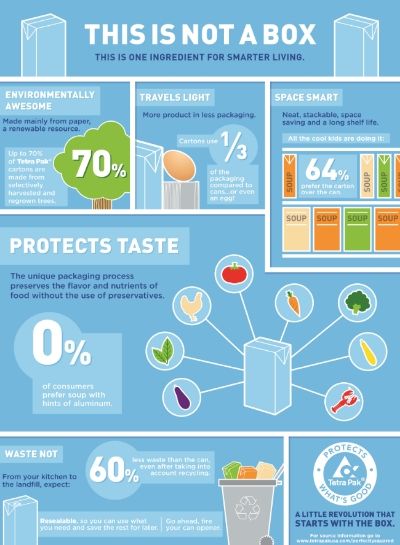 Will you be doing a lot of shopping and baking? Use the hashtag #CartonSmart to find out how to cut down on packaging waste this Christmas!