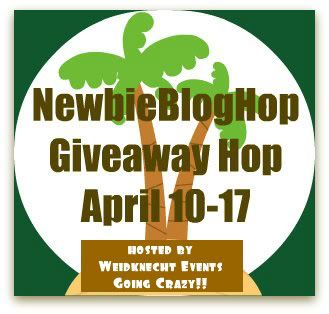 Although I've been blogging for over 3 years, I feel a little bit "new" when it comes to doing reviews and giveaways, so this month I thought it would be fun to be a part of the Newbie Blog Hop, which is composed of over 100 blogs! Every blogger in this group is giving away a prize worth $15 or more and Zephyr Hill is no exception.
AND NOW FOR MY PRIZE: a Thirsties Duo Diaper, Size Two (18-40 lbs) in Ocean Blue
Retail Value: $17.99
The Thirsties Duo is one of most popular pocket diapers on the market, and for good reason. I love the double gussets which give you secure leak protection, the fact that it comes in different sizes (one and two) for a perfect fit, and the velcro at the waist which makes it easy and fast to wrap around your baby. Each Duo Diaper includes a signature insert system which consists of 2 layers of serged microfiber terry which is snapped together with 5 thirsty layers of hemp jersey. The microfiber helps pull moisture away while the hemp locks it in. I think you'll love this pocket diaper as much as we do!
Enter to win one of your own using the Rafflecopter form below. And then check out my SECOND blog hop giveaway for $44.95 worth of customized Lovable Labels!
Then, head over to the other blogs and check out their giveaways. Have fun!
* Giveaway Closed: No Longer Accepting Entries *